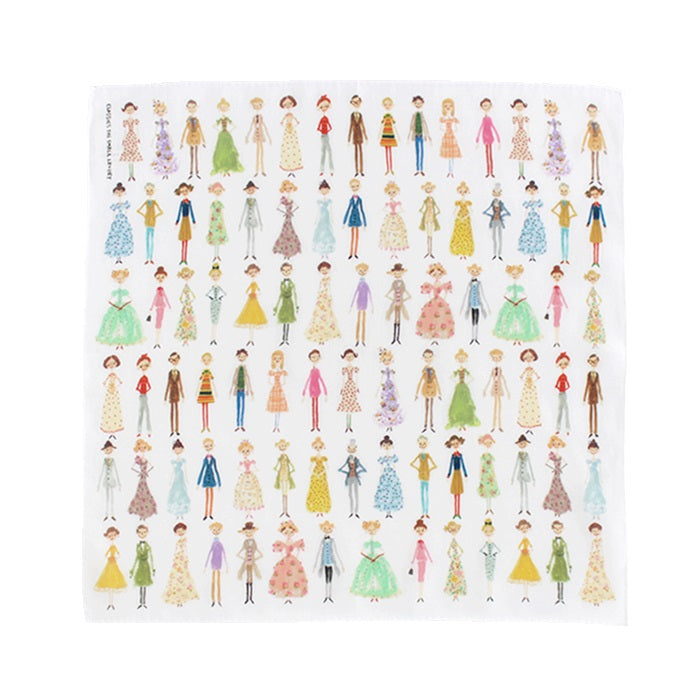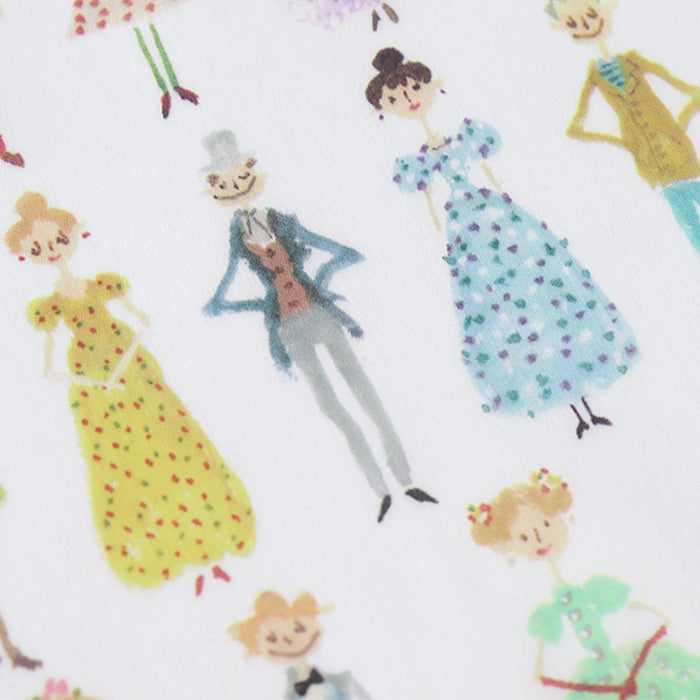 SKU: 081252-0023-01
Kiyomi Nakagawa [FASHION
Sale price

₱1,000.00
Regular price
(/)
---
Printed with hand-drawn illustrations by illustrator Kiyomi Nakagawa.
The illustrations depict a glamorous and cute world, aligning the fashion histories of men and women.
From tuxedos and dresses like medieval European costumes to modern fashions of todaytoThe bright colors used in the prints are bright and cheerful. Everywhere you look, everyone is cheerful and smiling happily.
The fabric is made of satin with a glossy sheen and has an elegant finish.
The handkerchiefThe edge of the handkerchief is carefully hand-stitched without using a sewing machine one by one to make it fluffy and three-dimensionally rolled up.
<Recommended initial embroidery
Letter: No. 19
Position: Recommended (vertical on the lower right female skirt)
Thread color: Light pink
Amount: ¥440
箱を空けたあとは、オーナメントやブックマークとしてお使いいただくことができます。
オンラインショップでは、ギフトラッピング「あり」→ギフトオプションからご希望のラッピング画像を選択ください。
刺繍を入れる場合は【あり】を選択。刺繍を入れない場合は【なし】を選択してカートへ進んでください。
※1文字以上の刺繍は承っておりません。
<Size>
1cm~2cm : #3,#5,#15,#17,#19,#22
2cm~3cm : #1,#6,#7,#9,#11,#21#28,#31
3cm~ : #26
※No.7は文字部分のみ糸色変更可

2枚のうちのどちらかの商品で箱を購入下さい。
1枚目は箱を選択、2枚目はラッピング「なし」を選択ください。
桐箱は1枚入れとなります。
2枚以上はお入れ出来かねます。
ギフトラッピングご希望の方は、必ずギフトラッピングを選択しご希望のラッピングをお選びください。
ラッピングの数量は、カートページで変更可能です。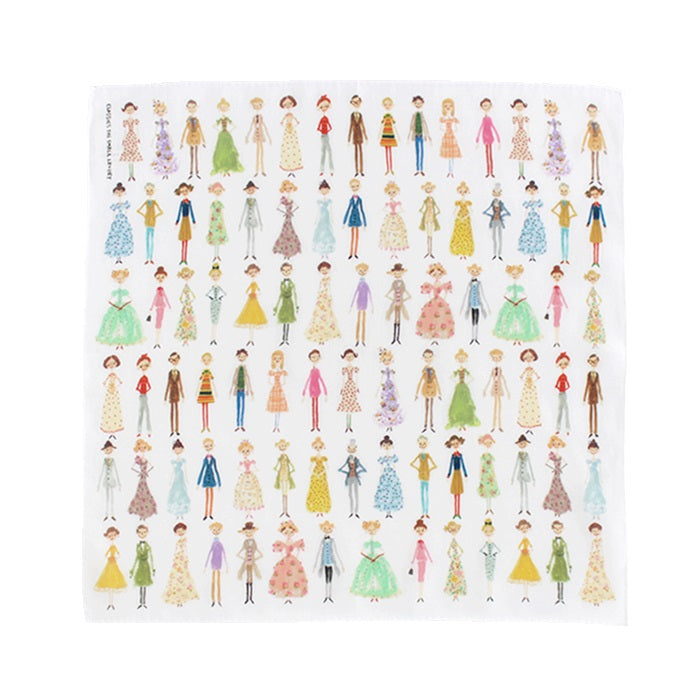 Kiyomi Nakagawa [FASHION
Sale price

₱1,000.00
Regular price
Choose options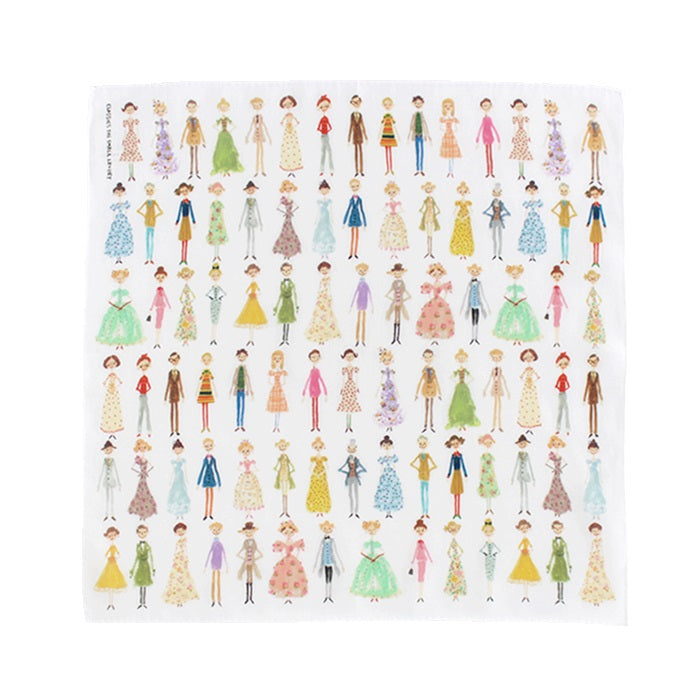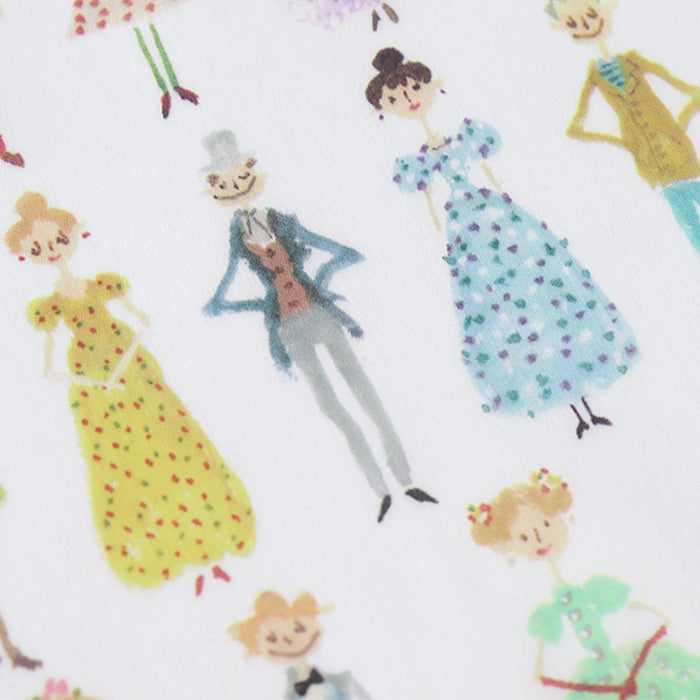 贈り先の方にピッタリ✨
職場でこの方を通じてたくさんの方に出会えました。
そんな感謝の気持ちを込めて、贈るに相応しい柄のハンカチで、一目で決めました。
いつもこの時期に贈る方のイメージに合うハンカチを見つけてプレゼントしています。必ず、その方のイメージにピッタリのハンカチが見つかります💕
可愛いです
どの面がきても可愛いです。素材も光沢があってよかったです。
中川清美さんFASHION
中川清美さんのデザインが大好きです。その気分に合わせて楽しんでいます♪ この新作も一目惚れ❤︎して購入、ドレスの柄と色に合わせて、小さな刺繍を裾部分に入れて頂きました。
一枚は娘に、もう一枚は自分へのプレゼント…うふふな気持ちで使わせて頂いています♪
中川清美さん
中川清美さんの作品が大好きです。
一枚一枚集めています。
靴のハンカチを友達にプレゼントしましたら大喜びで額装し壁に飾っていました。
新作もさっそく購入、これからも期待しています!
Product Inventory
loading..