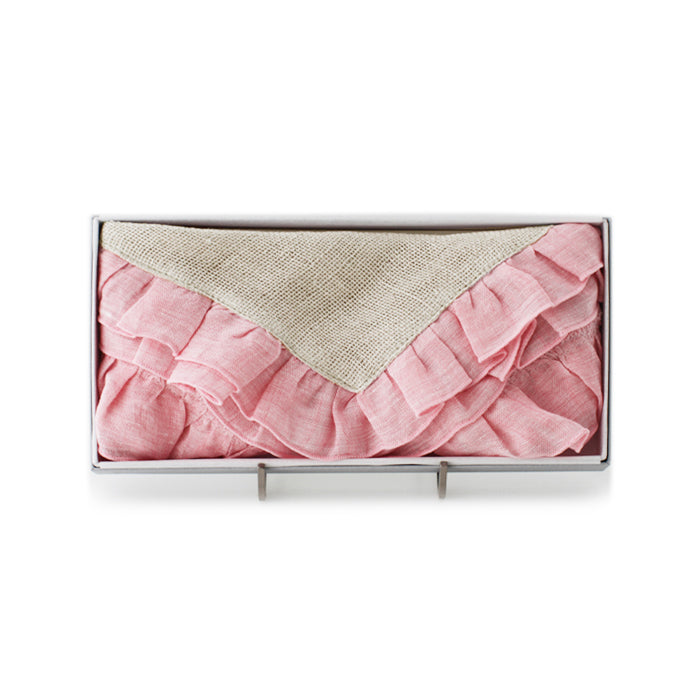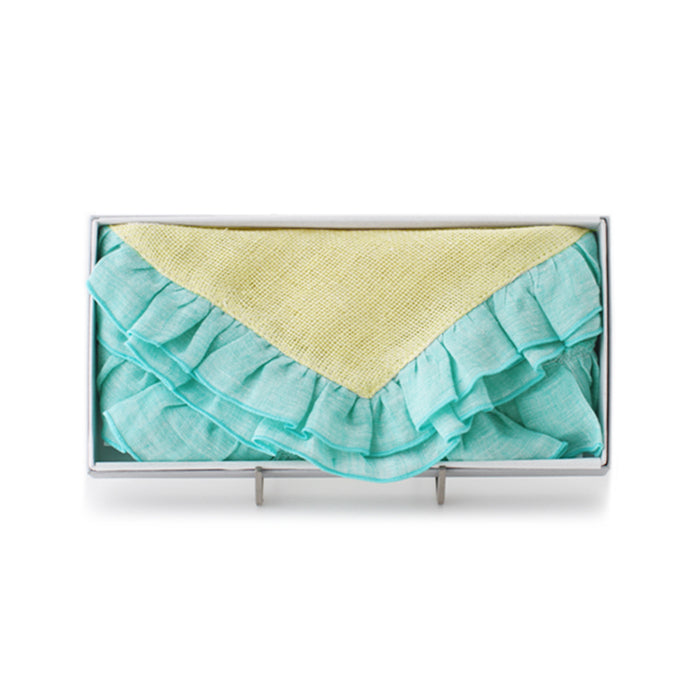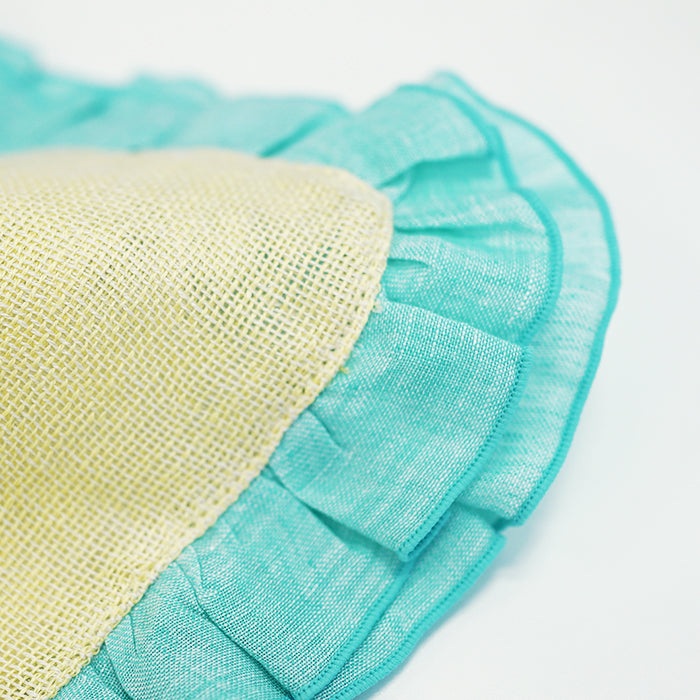 SKU: 081078-0005-04
Hemp gauze linen ruffle
Sale price

₱1,200.00
Regular price
(/)
---
A gorgeous piece of hemp gauze with double ruffles of linen.
The sharp material characteristic of hemp and the sweetness of the ruffles create an exquisite balance of sweet and spicy.
Beige, Gray, and Light pink are fragile and delicate color combinations, while Yellow and Pink are cheerful color schemes,
You can choose according to your mood or image of the day.

Machine washable in a net.
We recommend that you stretch the ruffled part while it is still wet by gently pulling it around once and hang it to dry naturally.

Please try hemp as the third handkerchief material after cotton and linen.
If you are interested in hemp, please see "Column: Hemp, the Third Material".

Column: The Third Material: Hemp

This product is smaller in size.

25×25cm植物繊維(ヘンプ)100% フリル:麻100%マレーシア製
箱を空けたあとは、オーナメントやブックマークとしてお使いいただくことができます。
オンラインショップでは、ギフトラッピング「あり」→ギフトオプションからご希望のラッピング画像を選択ください。
刺繍を入れる場合は【あり】を選択。刺繍を入れない場合は【なし】を選択してカートへ進んでください。
※1文字以上の刺繍は承っておりません。
<Size>
1cm~2cm : #3,#5,#15,#17,#19,#22
2cm~3cm : #1,#6,#7,#9,#11,#21#28,#31
3cm~ : #26
※No.7は文字部分のみ糸色変更可

2枚のうちのどちらかの商品で箱を購入下さい。
1枚目は箱を選択、2枚目はラッピング「なし」を選択ください。
桐箱は1枚入れとなります。
2枚以上はお入れ出来かねます。
ギフトラッピングご希望の方は、必ずギフトラッピングを選択しご希望のラッピングをお選びください。
ラッピングの数量は、カートページで変更可能です。
Hemp gauze linen ruffle
Sale price

₱1,200.00
Regular price
Choose options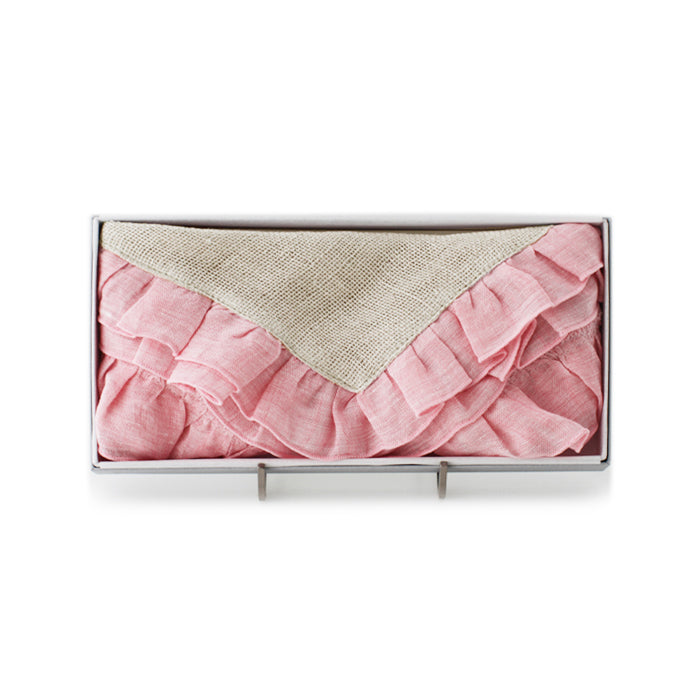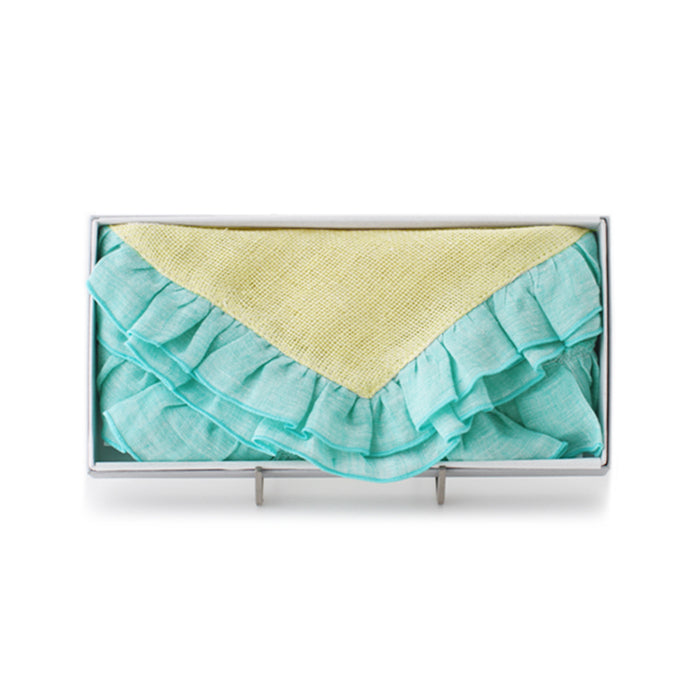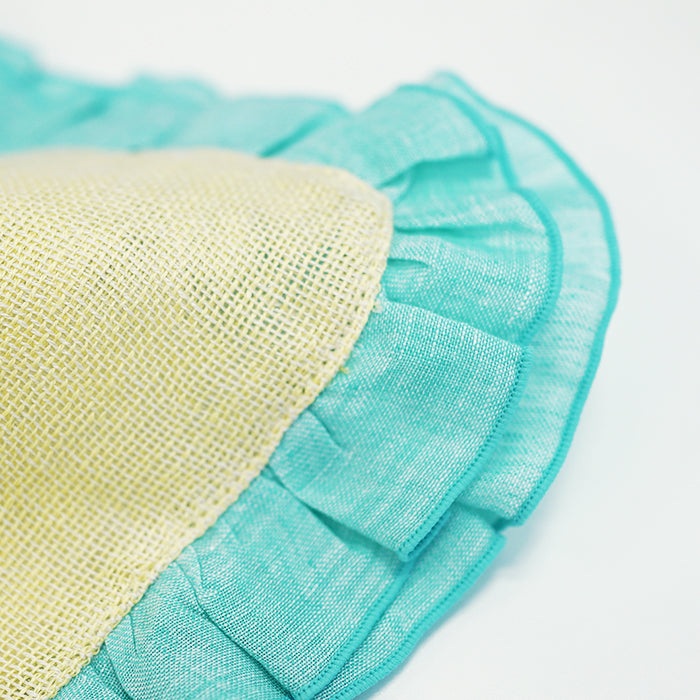 すごく可愛かったです
ピンクに黄色フリルをオンラインで購入し、昨日届きました。イニシャル刺繍を入れて頂き、可愛くて使うのが勿体ないくらいです。小さなバッグにも入る大きさも良いです。
今、品切れですが、次はベージュにピンクのフリルを購入したいです。
気に入りました!
色の組み合わせ、フリル、どれをとってもかわいいです!普通のタオルハンカチよりも乾きもよく、洗濯機でお洗濯もできるので、お手入れも簡単です。在庫があるうちに、イニシャル刺繍を入れたものを購入しようかと考えています。
お気に入りです
フリルなのにさっぱりした可愛さで、たくさんお出かけに持っていきたいです。
かわいい
月並みな感想ですがとても可愛いです。素材感のお陰で甘すぎない、ナチュラルな可愛さです。在庫があるうちに2色買いしておきました。
他の方同様、気分上がりますこれは。
Product Inventory
loading..